BOARD OF DIRECTORS
"We tell people to reach for the sky, but we never give them the tools to get there". – Evangeline Chima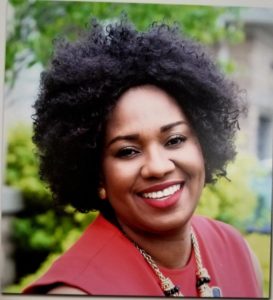 Evangeline Chima
Meet our Founder and Executive Director
Evangeline Chima is the founder of Black Mentorship Inc. BMI – an organization dedicated to fostering the professional growth and personal expansion of Black professionals.
BMI was born out of her personal experiences as a Black professional woman in Canada. Despite holding a master's degree in Information Technology Services, diplomas in Computer Network, Project Management, and Business Analysis, as well as numerous professional certifications, she felt unheard in business.
She experienced bias, was overlooked for promotions, leading to the frustration of being unable to achieve her true potential – regardless of her work commitment or qualifications.
Importantly, she realized that she was not alone and that she was surrounded by powerful, dynamic, talented Black professionals and entrepreneurs – also facing the same career challenges.
She took action and created BMI to inspire, support, and mentor Black professionals to fulfill their potential, to build community, and to promote change.
As part of her work, Evangeline helps organizations to create exceptional atmospheres where everyone thrives.
She is also a devoted wife and mother of four boys.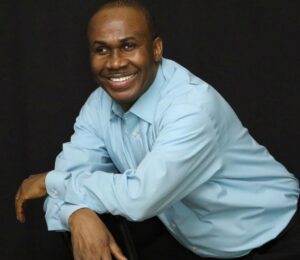 Dr. Clement Anyanwu
Board Director 
Dr. Clement Anyanwu is a board-certified family physician. He sub specializes in emergency medicine following the successful completion of a fellowship program in emergency medicine at St. Rita's Medical Center in Lima, Ohio. Dr. Anyanwu currently practices clinical ER work at the CHI St. Luke's health hospital. Department of Emergency Medicine in Lufkin, Texas and is also a family physician.
Previously, he was a Registered Professional Nurse specializing in Critical Care nursing. Overall, he has over 27 years of clinical experience and also holds a bachelor's degree in biology. In addition to his clinical work, Dr. Anyanwu is a devoted husband and father of five beautiful children.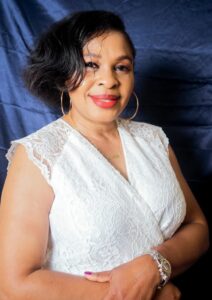 Bola Ogunneso
Board Director
Bola Ogunneso is an experienced Geriatric Nurse with a demonstrated history of working in a wide range of roles in the health care industry. She is highly skilled in Planning, Care Delivery, Management and Situational Leadership. Bola has worked extensively with seniors, families,
and community support services. She strives to maintain the seniors' independence while optimizing their quality of life.
She has worked in a variety of clinical settings across Georgetown, Ontario, including medical, surgical, oncology, palliative, emergency, continuing transitional care and rehabilitation departments. Bola is also the mother of three beautiful children.
Ogechukwu Okolo
Board Director 
A Wife, Mum, Mentor, Humanitarian and a Food Scientist.
A dynamic mumpreneur. She is the Founder and Creative Director of Fascinators by OgeOKolo.
Prior to becoming a mumpreneur, she has over 12 years' experience working in the Food Industry as a QA Specialist, Food Quality & Food Safety Auditor, and also in Food Research.
As a humanitarian devoted to and with a keen interest in promoting human welfare, she has championed individual and group projects and supported group programs in serving the most vulnerable and improving the lives of the less fortunate in Canada and in Africa.
Her conviction and life perspective of having the confidence to be whoever you want to be and never being afraid to take a new direction in life have afforded her opportunities to mentor people on both professional and personal levels.
Her educational background includes an MSc in Research in Food Science at the University of Guelph. She also has a BSc.in Chemistry.
In her spare time, she enjoys the outdoors with her husband and kids. And as a beauty enthusiast, she loves to follow new and noteworthy trends in fashion and lifestyle. Her other hobbies include traveling, photography, and cooking.
Dr. EkwyOdozor
Rtd. Sergeant Emmanuel Iheme
Sandeep Soni, Fractional CFO
Abbey Salami, Mortgage Broker at Property Finance Corp
Sue Douglas, President at Vital Management Solutions
Sarah Lantz, Director at Oakville Hydro