Corporate Wellness Program
Learn to identify your unresolved trauma, along with crucial strategies to overcome them.
Why the Corporate Wellness Program?
BMI recognizes that certain aspects of the corporate environment and the many organizations we work for cannot be changed overnight; to do so will take a lot more time and dedication. However, this doesn't mean we have to give up or settle. Rather than focusing on aspects, we cannot control we aim to empower attendees to work on areas they can control, which is themselves.
To this end, Black Mentorship Inc launched a Corporate Wellness course, a FREE course designed to provide diverse professionals with the tools to remain strong in the face of adversity that they may face in the corporate world, in relation to systemic racism, prejudice, and bias, which may work against them and limit their opportunities for progression in their specific careers.
Click "REGISTER" to
join us for the 1st of 4 Module on AUGUST 16th  from 6:00 - 7:30 PM EST
What can you expect from this program?
The Corporate Wellness Program consists of FOUR modules. Our approach is geared to be practical. Our presenters deliver a combination of lived experience and real-life stories allied with EQ-based techniques that can be used to build productive responses to a range of adverse scenarios and support your confidence in how to deal with them.
What topics does the Corporate Wellness program explore?
The BMI Corporate Wellness course, was designed and delivered in collaboration with Paul Dubal , a certified EQi assessor and facilitator, exploring a full range of emotional intelligence areas such as: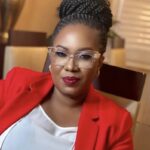 Evangeline Chima
Founder/Executive Director at Black Mentorship Inc. 2021 Women of Inspiration Black Leader Award Winner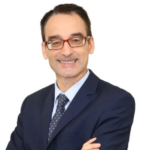 Paul Dubal
Founder of Perfect Balance Consulting